Postal Address:    PO Box 7013, Wellington 6242, NEW ZEALAND
Phone :                      +64 4 389 6294
.
.
Directions: From Adelaide Road (by Kennards Hire) turn into Hospital Road, go up to staff car park and at the southern end just below Te Hopai Rest Home is our building, there is a sign on it, Pacific Pathology Training Centre.
.
.
.
.
.
.
.
.
.
.
.
.
.
.
.
.
.
Delivery Address: 
Pacific Pathology Training Centre, C/ Inwards Goods, Wellington Hospital, 23 Mein Street, Newtown, Wellington 6021
PPTC  Consultancy Scientific Staff
Chief Executive Officer and  Consultant Haematology Specialist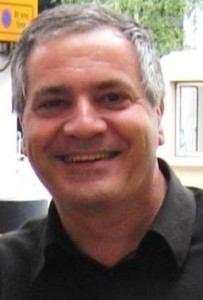 Philip Wakem,   NZCS, Dip MLSc, MMLSc (Otago, NZ), MNZIMLS, RNZMLS
Philip began five years of training at Wellington Hospital (NZ) as a Medical Laboratory Scientist and graduated with the NZ Diploma of Medical Laboratory Science in 1983. In 1985, Philip was awarded an advanced qualification in Haematology by the  New Zealand Medical Laboratory Sciences Board and following this, took charge as a Professional and Technical Advisor of the general Haematology Laboratory, Wellington Hospital, for over 20 years. In 1996 and in 1997 Philip was nominated as chief examiner in Haematology by the NZ Medical Laboratory Sciences Board and in more recent years, an Honorary Associate nominated by Massey University to oversee the practical training, and assessment of Medical Laboratory Interns placed by the University throughout the academic year. In 2001, Philip completed a Master of Medical Laboratory Science Degree from the University of Otago (NZ), and in 2008 began a new career path as an Educational Programme Coordinator with the Pacific Pathology Training Centre. He was appointed Manager in 2012, with a change in designation in 2014 to Chief Executive Officer. Phil continues to travel extensively in the Pacific lecturing and training students in Haematology as well as conducting technical assessments and evaluations of hospital-based laboratories.
Consultant Laboratory Quality Management/ Microbiology Specialist and Diploma Programme Manager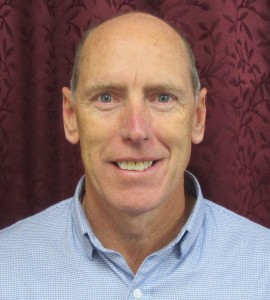 Russell Cole, NZCS, Dip MLSc, MNZIMLS, RNZMLS
Up until August 2011, Russell filled the position of Charge Microbiology and Laboratory Coordinator at Whakatane Hospital and during that time had oversight of QC and IANZ documentation for the laboratory. As a registered Medical Laboratory Scientist and Microbiologist, Russell has had over 25yrs experience in the medical laboratory diagnostic sciences and has excelled in the particular areas of laboratory management, human resources, and laboratory accreditation.
The PPTC's work on Laboratory Quality Management is increasingly guided by the WHO Asia-Pacific Strategy for Strengthening Health Laboratory Services 2010-2015, and many countries in the Pacific are preparing for or have begun significant health sector reform. The PPTC currently plays a progressive role in the development and implementation of LQMS in selected Pacific Island Countries and Russell appointed by the PPTC as its Laboratory Quality Manager is responsible for the supervision of this programme.
Consultant Biochemistry  Specialist and EQA Programme Manager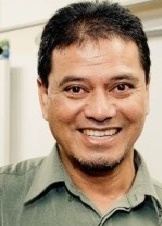 Filipo Faiga, BSc, Dip MLSc, MNZIMLS, RNZMLS 
Filipo began his professional career in 1987  as a senior laboratory technician in Biochemistry at the Samoan National Hospital in Apia. Between 1989 and 1991 Filipo was employed by Wellington Hospital as a medical laboratory intern and in 1992 registered as a NZ medical laboratory scientist. He has accumulated more than 20 years experience in Biochemistry and has a comprehensive understanding of all processes involved, including Laboratory Quality Management Systems, IANZ standards ISO15189, Quality assessment and evaluation.
He has also held supervisory and management positions in Biochemistry for many years, and has been extensively involved in teaching, coaching co-ordinating and managing staff and students. Over the years Filipo has been involved with the PPTC through the teaching of  Clinical Biochemistry to Pacific students attending courses at its Centre in Wellington, through the Biochemistry PPTC REQA programme, through in-country training during consultancy visits and more recently through the PPTC's  Distant Learning Diploma programme.
Filipo has a passion for contributing towards the development and improvement of laboratory quality standards within the Pacific region and the PPTC is most fortunate to have him as its Biochemistry Technical Specialist.
Consultant Molecular Testing and Container Laboratory Projects Manager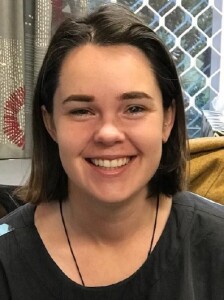 Angela Lewis, BSc, GradDip Sc MNZIMLS, RNZMLS 
Ms. Angela Lewis  joined the PPTC Consultancy team in 2022.  Angela  is the Manager for Infectious disease contracts and is also  the Lead projects Manager for Container Labs and has proven excellent outcomes with remarkable success in the area.  Since 2018,  Angela has been employed as a  Qualified and  registered Medical Laboratory Scientist in  Microbiology and Molecular testing at Canterbury Health Laboratories. Prior to this, she was employed as a Medical Laboratory Technician in Serology/Virology. With the various roles she has had in laboratory diagnostics, Angela has gained extensive experience in a number of areas, including general Bacteriology, Mycobacteriology, Virology/Serology and through secondment into the Covid-19 response team. This has allowed her to build proficiency and competency in a range of diagnostic techniques, including molecular analytical platforms such as 7500 RT-PCR, BD Max, Genexpert, Abbott M2000 and thermocyclers. She is also proficient in culture plate reading, antimicrobial susceptibility and automated and manual serological testing.  With the wealth of experience and Senior roles Angela holds, the PPTC is delighted to have Angela join the Consultancy team.
Consultant Laboratory Technology and Information Systems and Educational Manager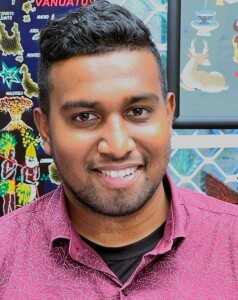 Emmanuel Marshall, BMLS, FIMLS, MNZIMLS, RNZMLS
 Mr. Emmanuel Marshall joined the PPTC Consultancy team in 2023. Emmanuel  is a New Zealand registered Medical Scientist and is well versed with Laboratory Technology and Information Systems Implementation is also the Educational Manager for the Centre Based Courses  and Co-Manager to Infectious disease contracts and container Lab Projects. He began his professional career in Fiji as a Core Lab Scientist and obtained his competency and experience in the all the Laboratory disciplines. He then moved to Rarotonga, Cook Islands where he further strengthened and expanded his knowledge and practice as a Scientist and  held the Supervisory role of Head of Department for the Molecular Lab. Emmanuel's experience and contribution towards the Pacific Laboratories is valuable to the PPTC organization and we are delighted to have him on board.
PPTC Operational Staff
Financial Controller 
Karl Romjin
Karl is a qualified Chartered Accountant who gained his Bachelor of Commerce and Administration from Victoria University, Wellington in 2010. His professional roles have included senior business advisor, commercial account manager, and chief financial officer for several organizations in Wellington. Apart from having an absolute love for numbers, spreadsheets and financial data, he is an avid and keen sportsman who continues to play and coach a variety of sports including football, tennis, and cricket
PPTC Board of Trustees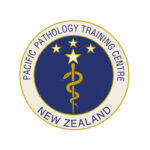 The PPTC Board of Trustees currently comprises of six members, including a Chairperson, Treasurer, and four other members.
The Current Trustees are:
John Elliot, Chairman
Dr Ron Mackenzie, Cofounding Chairman and Trustee
Rob Siebers, Treasurer and Trustee
Marion Clark, Trustee
Fuianina Cecilia, Trustee
Ms Nicola Beamish, Trustee