Niue Clinical Laboratory
The Niue Clinical container laboratory has been set up in two x 20ft high cube shipping containers, through tender submission to the World Health Organization via the UNGM tender process. Scope of testing, including test menu, was developed by the PPTC staff in consultation with the WHO staff and the Niue Health department, to meet the clinical needs of Niue Hospital services. All scientific advice and input in test/ equipment selection were provided by the PPTC technical staff for this work.
As with the Tokelau laboratory, these container laboratory units are placed side by side with a phlebotomy area and a general laboratory testing area. PPTC supplied all equipment and training for this laboratory and ongoing reagents for twelve months.
Specialised medical laboratory equipment purchased and supplied with the container laboratory included the following:
Sysmex Haematology Full Blood Count Analyser
Siemens BFT II Coagulation Analyser
Cobas Troponin-T Point of care analyser
DCA Vantage (HbA1C and Microalbumin/ creatinine analyser)
FujiFilm Dry Chemistry Analyser
Class II Biosafety Cabinet
Wall deioniser unit
Benchtop water distiller
Waterbath
Clinical centrifuge
Underbench incubator
Underbench freezer
Pharmaceutical fridge
Bench autoclave
Orbital shaker
Digital cell counter
pH meter
Thermometers and timers
Automatic pipettes (2µL through to 1000µL)
EDTA tube roller mixers
Phlebotomy trolley
Phlebotomy chairs
Specimen barcode printer
Date/time stamp for request forms
Office Computer with 2x printers
UPS units
This lab was purpose-built for Niue to house the above equipment and met the design footprint of the on-site location, and compliment the existing laboratory services in-country.
As with Tokelau, the PPTC worked specifically BOXMAN containers, who were commissioned to carry out these modifications. These were installed in May 2021 and are fully operational. The laboratory is used for all clinical testing and has GeneXpert for COVID-19 testing.
PPTC worked with laboratory suppliers across New Zealand [Interlab, Thermofisher, Fort Richard, OneLab, Bio-strategy, Olympus, Radiometer, Siemens, Roche Diagnostics, BD, Merck, ELITech, Meddent etc.] to procure diagnostic equipment and reagents for this project, and is always grateful for the not-for-profit pricing applied for our orders.
 We continue to work with the lab team to provide reagent and training support.
Setup and Training
The provision of training to the Niue laboratory and Health staff is a major component of the delivery and implementation of this project.
Once the travel restrictions are lifted between Niue and New Zealand, the PPTC has planned nine visits for face-to-face training of staff. Areas to be covered include:
Overall Support for Quality Management.
Phlebotomy; Training and Continuous Assessment.
Technical Support for POCT Molecular Microbiology.
Technical Support for Haematology Laboratory Services.
Technical Support for Biochemistry Laboratory Services.
Technical Support for Microbiology Laboratory Services.
Assessment and Evaluation.
Niue Laboratory Photos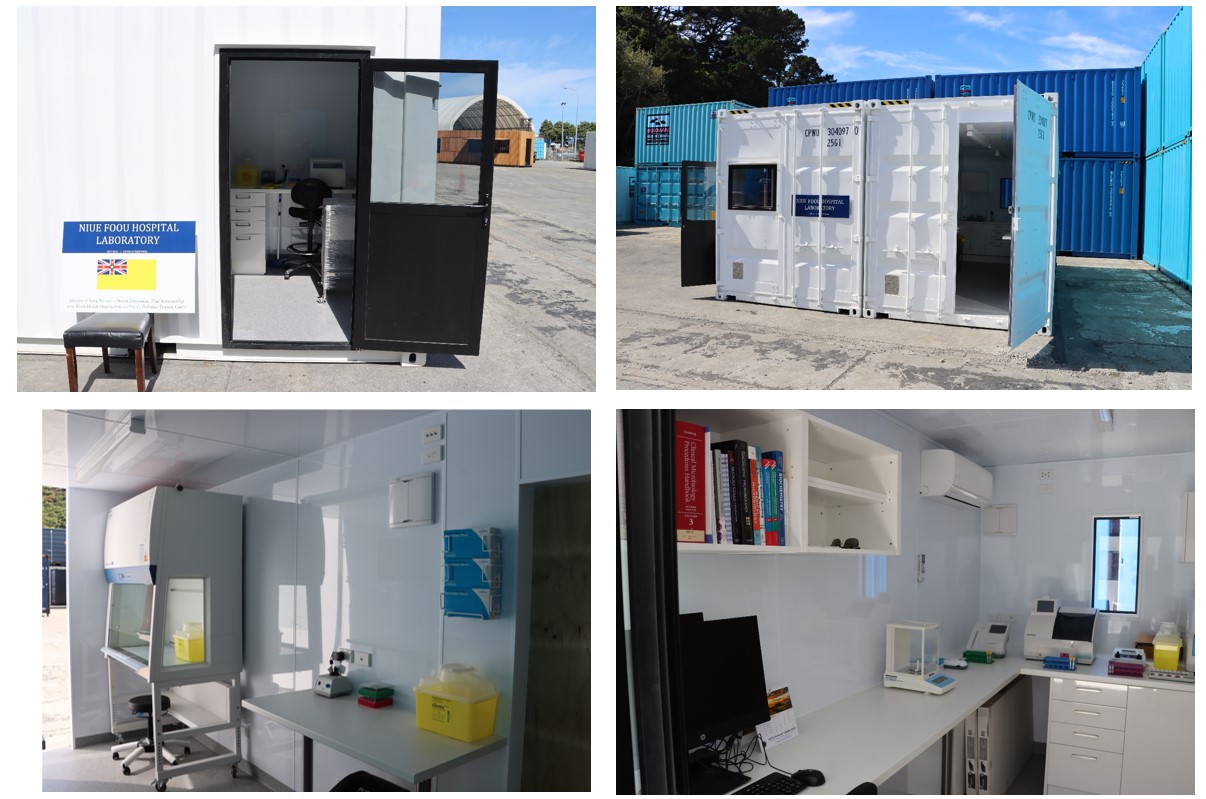 Open day in Wellington before departure of units, blessed by the Wellington Niuean commnunity.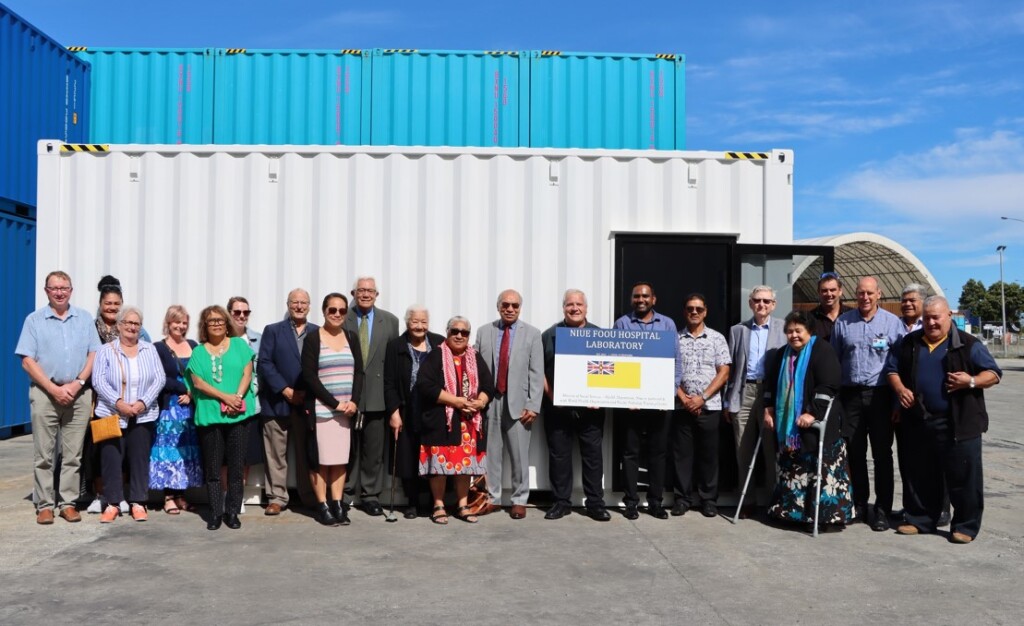 Laboratory open day organised by the PPTC at the Boxman Container yard in Wellington. Invited guests included the His Excellency Mr Fisa Igilisi Pihigiar and staff, members of the Niuean community in Wellington, MFAT staff, PPTC staff & board members, and Mr Gavin Peterson, Modification and Project Manager. Acknowledgement was given to the World Health Organization for funding this project.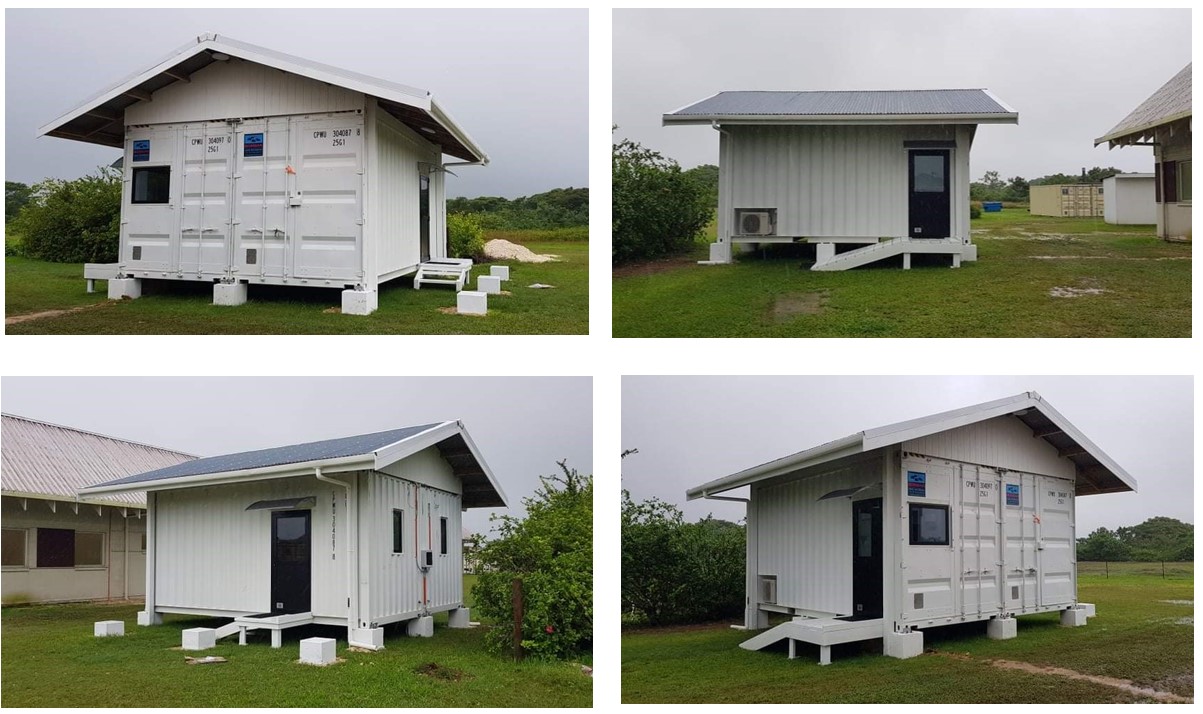 Photos from Niue Foou Hospital after installations.