The Tokelau's
The PPTC was requested by the New Zealand Ministry of Foreign Affairs and Trade to set up a mobile laboratory unit for Tokelau in response to a potential  COVID outbreak that threatened the small Pacific Nation in May 2020.
 The PPTC  worked with an NZ-based container modification company and successfully arranged the joining of two 20ft containers to house a laboratory setup for Tokelau. This double unit containing an appropriately designed internal infrastructure, along with newly purchased laboratory equipment and consumables was successfully shipped from Auckland to Samoa and then to Tokelau. On receipt in Tokelau's the portable laboratory was then positioned on the islands hospital campus where water and power were connected.
The PPTC fully equipped the laboratory with general and specialised laboratory equipment and will oversee training of staff on site (once international borders re-open) as well as through zoom. The modification of the container system and the procurement of the equipment began on the 4th of June and setup was completed ready for transportation to Tokelau on the 24th of July. The PPTC's experience and expertise enable it to provide the same service to other countries if there is a need, provided funding is available.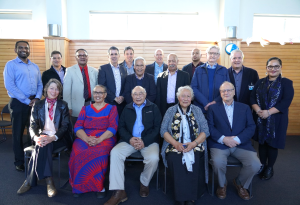 PPTC Staff, Mr Ross Adern ( Administrator for Tokelau), NZ Ministry of Foreign Affairs and  Trade, Australian AID, and members of the Wellington Tokelau community at an official gathering to celebrate the completion of the portable laboratory before its departure to Tokelau.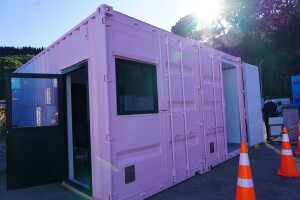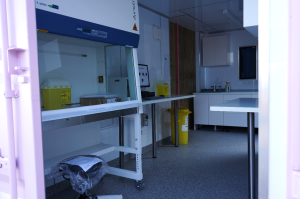 Internal and external photos of the laboratory.
Newly appointed members to the PPTC Board of Trustees
It is of great pleasure that the PPTC welcomes Dr Dianne Sika-Paotonu  and Dr Vladimir Osipov as newly appointed members of the PPTC Board of Trustees.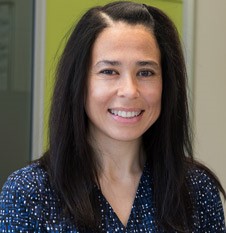 Dr Dianne Sika-Paotonu is currently the  Associate Dean (Pacific) at Otago University's Wellington campus and is the first Tongan and Pacific biomedical scientist to be appointed to this role within the Division of Health Sciences at Otago.
Dianne completed her PhD in Biomedical Science at Victoria University of Wellington specializing in Immunology based at the Malaghan Institute of Medical Research. While there, Dianne was a member of the cancer vaccines team and undertook work that explored the modification of these vaccines to generate stronger immune responses against cancer.
Dianne has received numerous awards for her PhD and other research work including the MacDiarmid New Zealand Young Scientist of the Year  – Advancing Human Health & Wellbeing, Colmar Brunton Research Excellence Award, Australasian Society of Immunology BD Science Communication award, Asia Pacific Science Technology Studies Networks New Contributions to Science Technology & Innovation Award – Indigenous studies and the Australasian Society of Immunology Buck Memorial Award among others. Dianne was also recipient of the Royal Order Award- the Most Illustrious Royal Order of Queen Salote Tupou III-Commander, awarded by the late King George Tupou V of Tonga in recognition of scientific achievement.
Dianne has strong research interests in areas of health research relevant to Pacific populations living in New Zealand and in the Region and is an Honorary Research Associate with the Wesfarmers Centre for Vaccines & Infectious Diseases, Telethon Kids Institute, Perth, Western Australia and Victoria University of Wellington, and is an Affiliate with the Maurice Wilkins Centre for Molecular Biodiscovery, University of Auckland.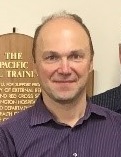 Dr Osipov trained in pathology at the Medical College of Wisconsin, followed by a subspecialty training at the Mayo Clinic, Rochester, USA. He is a Fellow of the American College of Pathologists, and of the Royal College of Pathologists of Australasia and is currently Chief Anatomical Pathologist for Southern Community Laboratories based in Wellington as well as Honorary Senior Lecturer, for the University of Otago. Dr Osipov's areas of interest include gastrointestinal, skin, lung, urologic and orthopaedic pathology.
The PPTC External Quality Assessment Programme
The PPTC EQA programme has provided its quality service to the laboratories of the Asia–Pacific region for over 30 years. Since 1990 it has been recognised by WHO as a collaborating centre for External Quality Assessment in Health Laboratory Services.
Funded through the NZ Overseas Development programme, this service is delivered to over 100 regional laboratories.
It is provided to National Pacific laboratories free of charge, and this provides invaluable benefit to their national healthcare, directly impacting patient health outcomes. Close to 22 surveys are dispatched throughout the year covering the seven medical laboratory disciplines.
Haematology
Clinical Biochemistry
Microbiology
Blood Transfusion Science
Infectious Disease Serology
Anatomical Pathology
Molecular Diagnostics – COVID-19 (SARS-CoV-2) (recently added to the PPTC Programme)
Due to the 2019 Coronavirus outbreak, the PPTC was asked by WHO to establish an EQA programme for the SARS-CoV2 disease for the Pacific region. The purpose of the SARS-CoV-2 EQA programme is to provide additional quality assurance for laboratories in the Pacific region, to prove the accuracy of detection rates.
 Pacific Joint Incident Management Team (JIMT)
Since early January 2020, the World Health Organization in the Pacific has been working closely alongside Pacific Governments and Ministries of Health, in collaboration with partners, to ensure that countries are well prepared to respond to the threat of COVID-19.
The PPTC has been invited to join as a member of the Pacific Joint Incident Management Team (JIMT, Lab cell) and WHO is coordinating with Pacific partners that constitute this team, to bring together resources and assist Pacific countries' readiness to delay the spread of the virus and mitigate negative health and socioeconomic impacts of COVID-19.
Activities that this  team is involved with include:
Training and technical guidance on critical preparedness, readiness and response actions for COVID-19
Working with government and community sectors
Procuring critical laboratory and medical supplies
Communicating with the public and engaging with communities